Arrested in Newport for Possession of 25 Pounds of Marijuana with Intent to Deliver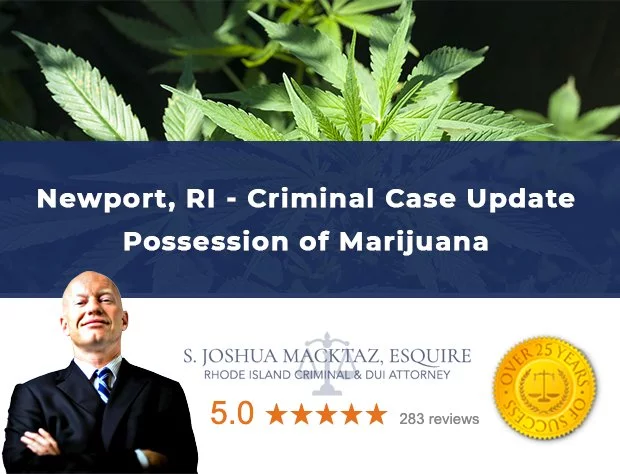 Police Report:
State Police stop Client's car for a lane roadway violation (weaving) on 95N. After stopping Client's car, Troopers claim Client was making suspicious movements and was "sweating profusely". Troopers then began to search Client's car and trunk without his consent. In the trunk, Troopers discover 25 pounds of marijuana in vacuum sealed packages.
Newport Criminal Case Result:
POSSESSION OF MARIJUANA W/ INTENT: REDUCED TO SIMPLE POSSESSION OF MARIJUANA AND OFF RECORD IN 1 YEAR
If you have been arrested in Newport RI for possession of marijuana and need an experienced Newport Criminal Drug Attorney call (401) 285-2996 S. Joshua Macktaz, Esq. today for a free consultation.
Arrested in Newport for Possession of 25 Pounds of Marijuana with Intent to Deliver